Example products
Nard provides multiple example products to be used "as is" or as a template. Here are but a few:

The basic one. Contains what you need to get started, such as SSH, FTP, WiFi, robust boot + upgrade together with a classic "Hello World".
Display JPEG images and play MP3 audio with fbi and mpg123. May be expanded with a H.264 video player using the the add-on.
Web browser kiosk in full screen mode. Perfect for information panels, bulletin boards, railway guides etc. The startup URL is configured in /settings/www-kiosk but one can also crontrol the browser from the the command line with:
$ browser-open "http://www.google.com"
$ browser-close
Remote desktop via VNC is available and a pre-built demo image for RPi 2B & 3B+
is here
. For custom building the
the add-on
is required.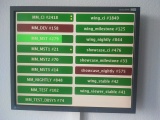 Jenkins build monitor with Kiosk

Serial to network proxy. Access any UART serial port remotely via TCP/IP. Works with USB-RS232 dongles too. Just telnet to port 10010.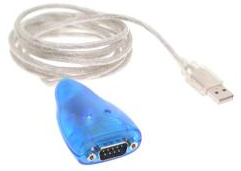 ---
Some interesting builds made by users of Nard:
A network radio player with wakeup alarm and snooze.
http://hackaday.io/project/6672-iris-network-radio-with-alarm-clock
Researchers at The University of Iowa mounted Nard devices with GPS and sensors on a tractor and a corn planter. This allowed the laboratory to develop a dynamic model of the planter motion as pulled by the tractor, which in turn help farmers increase the yield.
An art installation with two slow-time kinetic sculptures continually tracking the moon and the sun. Two Pis control the moving arrows and is expected to work continuously for 30 years.
https://www.rebeccacummins.com/work#/public-comissions/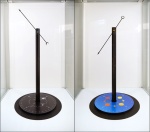 ---